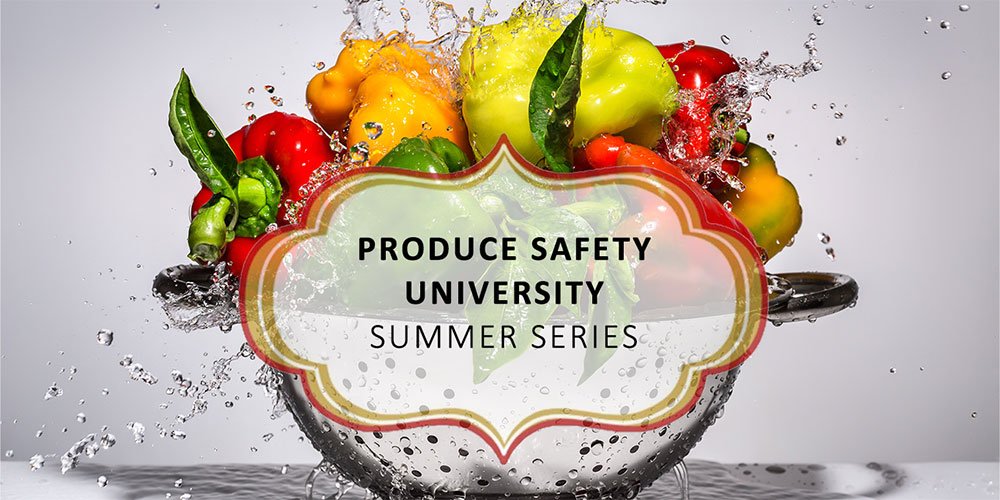 Produce Safety University Summer Series – Writing Produce Specifications
August 11 @ 2:00 pm

-

3:00 pm
Description:
At the end of this webinar, participants will be able to:
Use and interpret US grade standards when writing fresh produce specification
Describe the consequences of poorly written specifications.
Identify resources for writing produce specifications including USDA Commercial Item Descriptions (CIDs).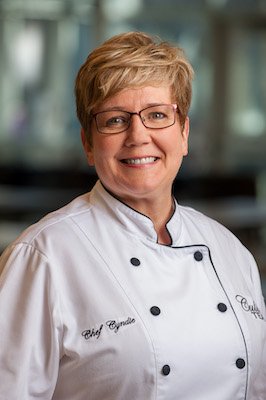 Cyndie Story, PhD, RDN, CC, SNS
Consultant @Culinary Solution Centers, LLC
Dr. Cyndie Story has been a member of the USDA Produce Safety University teaching team since its inaugural year in 2010. Cyndie is a registered dietitian and certified chef with a PhD in Food and Lodging Management. She and her K-12 Culinary Team work together to bring their skills and experience in developing a culinary systems approach to enhance school nutrition operations. The team has a combined skill set that includes food safety, culinary arts, nutrition, kitchen operations, recipe development, and adult education programs. The White House recognized Chef Cyndie with a Champion of Change award in 2011 and she received the 2018 Academy of Nutrition & Dietetics School Nutrition Services DPG Award of Excellence.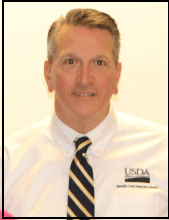 Leo T. Schwartz
Master Trainer @Agricultural Marketing Service, Specialty Crops Inspection Division
Tom is a Training Specialist, and ASTD Certified Master Trainer with the USDA Specialty Crops Inspection Division with twenty years' experience. He is currently with the Training Division located in Fredericksburg, VA. Tom started his career as a Fresh Fruit and Vegetable Inspector and then Training Officer in the New York City Terminal Market for the Fresh Products Branch beginning in 2000. His current duties include being a Good Agricultural Practices (GAP) auditor instructor and specializes in the Market Inspector Training program. Prior to Tom's federal career, he worked in private industry as owner of a wholesale/retail produce operation in Hazleton, PA., and a Warehouse Supervisor for Fresh America in Hanover, PA. Tom has spent his lifetime in the produce industry and brings a wealth of job experience to his presentations.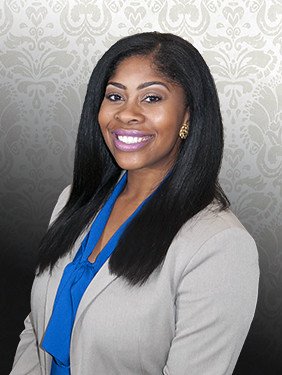 Natasha Williams
Food Safety Specialist @USDA Office of Food Safety
Natasha Williams is a seasoned professional for the U.S. Department of Agriculture, where she has served for twelve years. In her current role as Food Safety Specialist for the Office of Food Safety, she supports School Nutrition Professionals, providing them the tools to identify and mitigate food safety risks by developing food safety resources, facilitating trainings, and overseeing the outreach content and stakeholder engagement for the Food and Nutrition Service's Produce Safety University Program. Prior to her current role, Natasha served as Interim Deputy Director, overseeing the Outreach and Partnership Division for the USDA's Food Safety and Inspection Service. While in this role, she managed outreach activities for agency regulations, and led a National Advisory Committee, ensuring fair implementation of food safety regulations for industry.