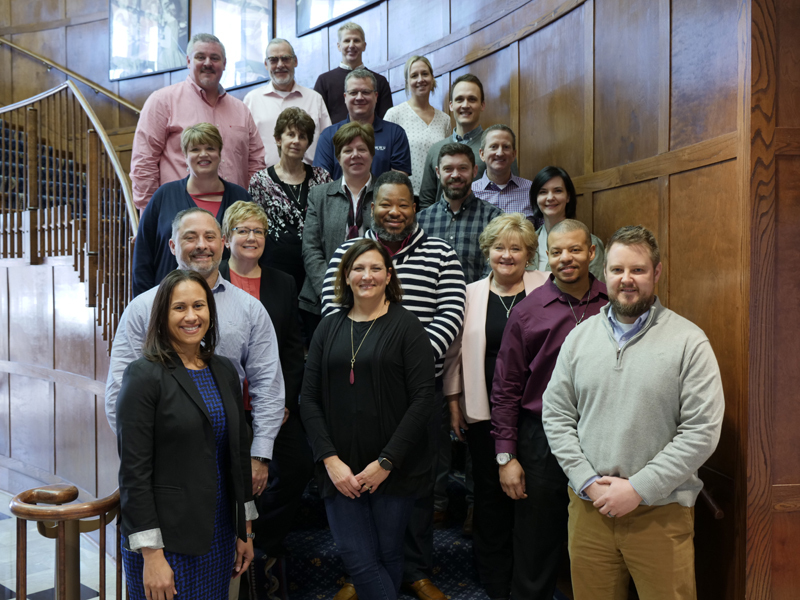 The inaugural Culinary Advisory Board Meeting for the newly established Culinary Training and Education initiative took place on March 5-6 at ICN.  The board members were selected based upon their diverse areas of expertise in child nutrition, work force development, and culinary training and education resource development.
The program is a collaboration between the USDA and ICN, and will develop and disseminate culinary trainings and resources to enhance the job based skills of child nutrition professionals. The Advisory Board worked diligently over the two-day meeting, both as a unified body and in work groups, reviewing and discussing the initial concept of the culinary initiative.  The feedback and guidance provided by the Advisory Board will be invaluable as the ICN team develops the foundations and resources for the initiative.
The Advisory Board will continue their work from the initial meeting as each work group was charged with assignments to help ICN further develop the program. The ICN team is grateful for the time, effort and passion that each board member has and will continue to provide to the initiative.