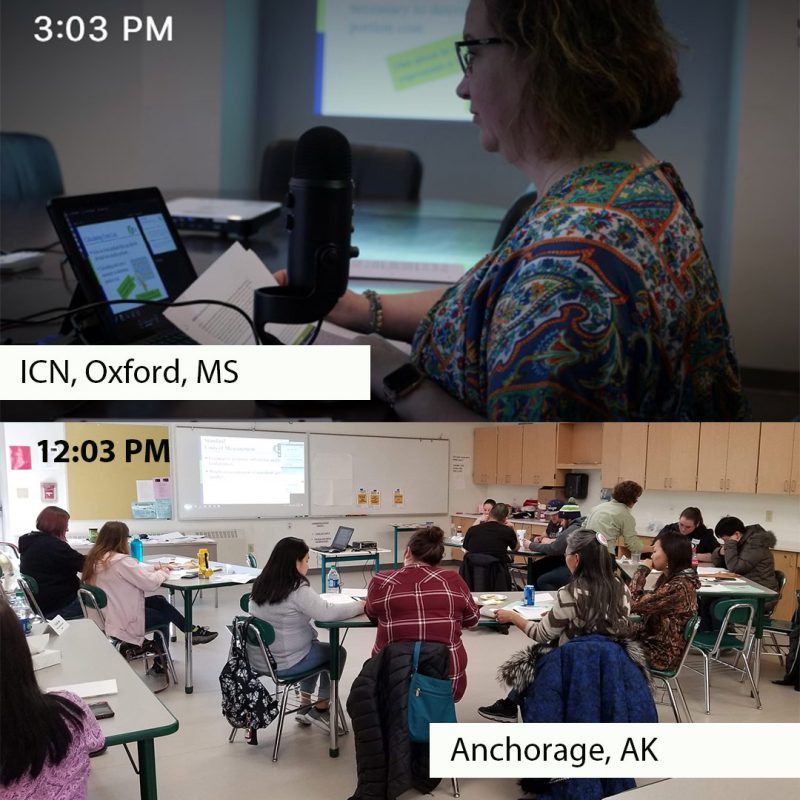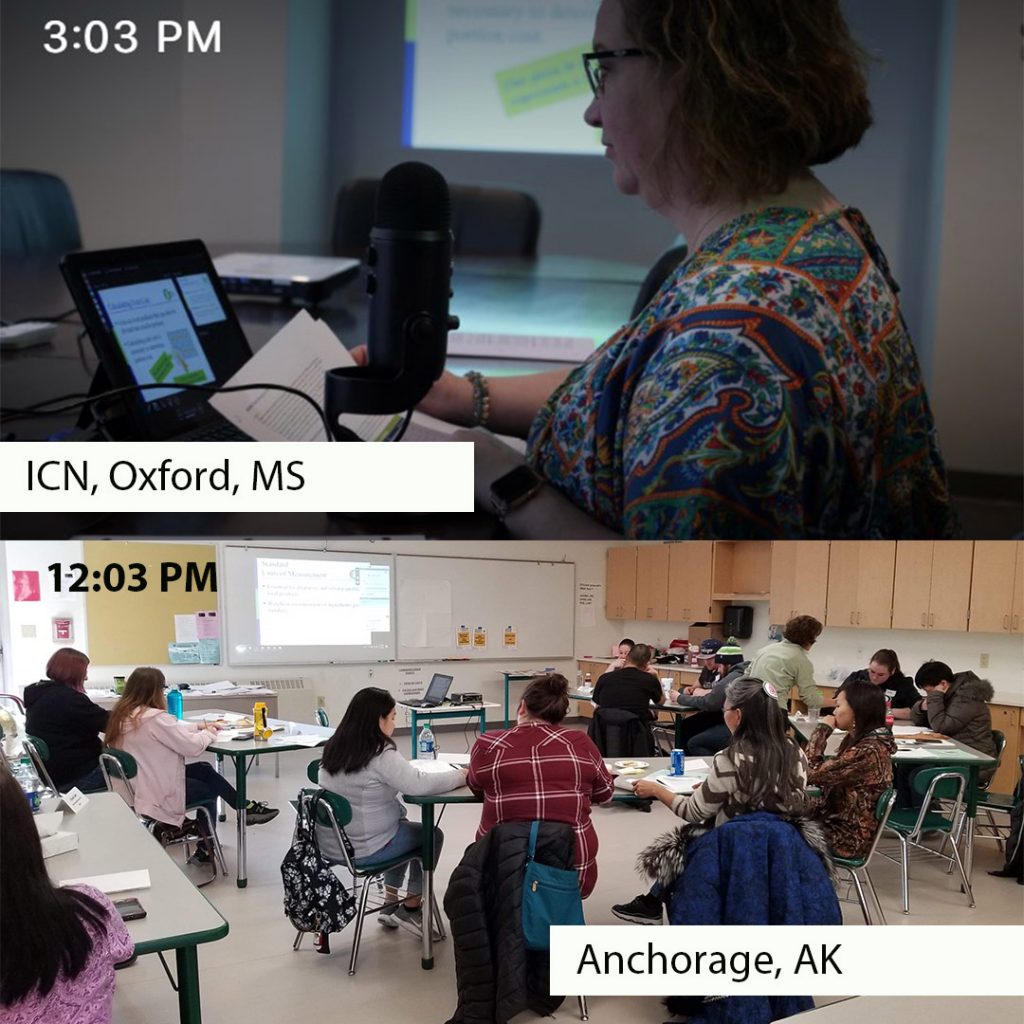 The ICN Training Team has already conducted 99 Face-to-Face Trainings in the first quarter reaching over 1,800 participants.  The Training Calendar is filling up quickly for the remainder of the year with 367 trainings already scheduled for 2019.  Click HERE to view the Interactive Training Map for all the locations!
On March12, ICN provided a LIVE Virtual Instructor Led Training (VILT) for participants in Anchorage, Alaska. The scheduled Face-to-Face Training was conducted as a VILT due to unavoidable circumstances and everyone was pleased with the results.
Alaska's site coordinator had this to say, "Thank you for the training today. You did an excellent job with this training on the fly-it worked! It was almost like you were in the room with us."
For more information or to request a training, click HERE.