Parties can be a fun way to celebrate special occasions and holidays! They usually involve decorations, games, and music! They also commonly include cake, ice cream, cookies, and candy. While traditional party foods are okay to serve occasionally, they do not have to be the focus. Birthdays, holidays, and other special events are great chances to promote healthy eating and active play.
Involve children, families, and staff in planning and preparing for celebrations. The following ideas will help you include healthy options for special events!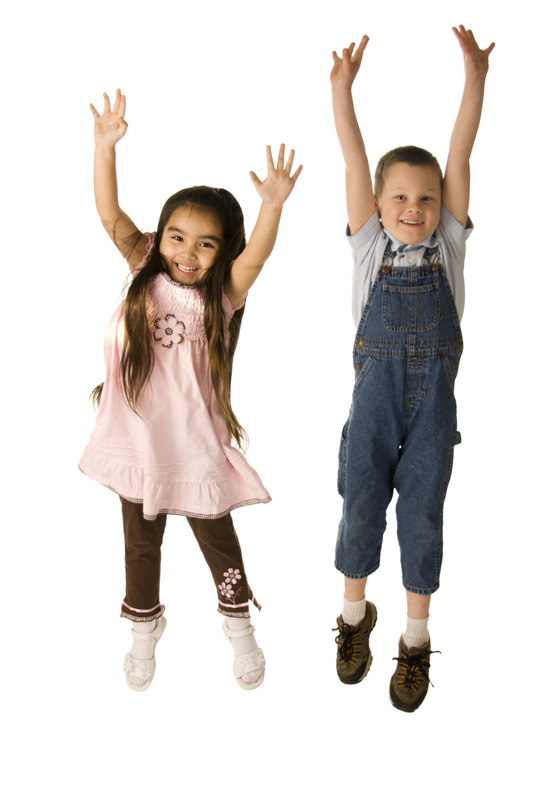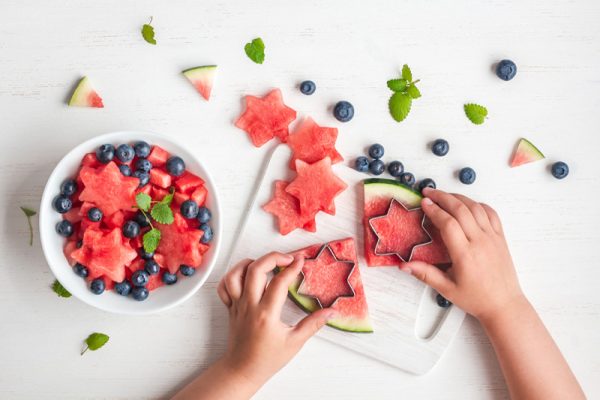 Festive Foods
Make healthy foods fun and festive with these ideas.
Holiday fun: Turn oranges into pumpkins or string cheese packages into ghosts by drawing faces on them.
Fun shapes: Use cookie cutters to cut fruits, cheese, sandwiches, or bread into shapes that fit the theme (such as hearts, flowers, leaves, stars, or pumpkins).
Get colorful:

Choose foods that fit the festivities, such as red fruits like strawberries for Valentine's Day; or red, white, and blue fruits (ex., watermelon, bananas, and blueberries) for Independence Day.
Scatter colorful or holiday-themed sprinkles onto oatmeal or yogurt.
Serve food on colorful plates and drinks in festive cups.
Menu Ideas
The following menu ideas provide a variety of foods, colors, and textures, along with ideas for connections to certain holidays. Some recipes contain multiple food components listed in parentheses after the recipe.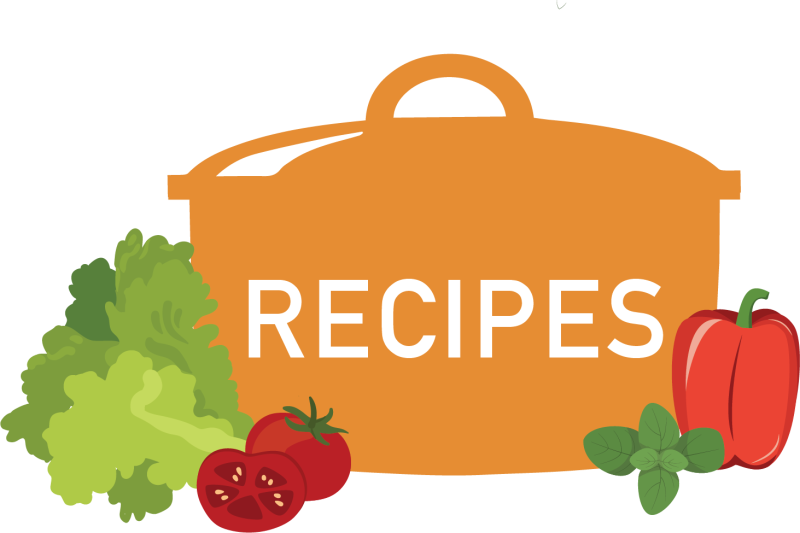 You can find the featured recipes from the Menu Ideas section in the resources below:
References
Bond, S. (2020, March 16). Easy homemade popcorn seasoning. Live Eat Learn. https://www.liveeatlearn.com/easy-homemade-popcorn-seasoning/
Institute of Child Nutrition. (n.d.). Breakfast burrito with salsa – USDA recipe for child care centers. Child Nutrition Recipe Box.https://theicn.org/cnrb/recipes-for-centers-breakfast/breakfast-burrito-with-salsa-usda-recipe-for-cacfp/
Institute of Child Nutrition. (n.d.). Breakfast pizza with hashbrown crust – USDA recipe for child care centers. Child Nutrition Recipe Box. https://theicn.org/cnrb/recipes-for-centers-breakfast/breakfast-pizza-with-hashbrown-crust-usda-recipe-for-cacfp/
Institute of Child Nutrition. (n.d.). Chicken stir-fry – USDA recipe for child care centers. Child Nutrition Recipe Box. https://theicn.org/cnrb/recipes-for-centers-main-dishes/chicken-stir-fry-usda-recipe-for-cacfp/
Institute of Child Nutrition. (n.d.). Child nutrition recipe box. https://theicn.org/cnrb/
Institute of Child Nutrition. (n.d.). Cran-orange relish – USDA recipe for child care centers. Child Nutrition Recipe Box. https://theicn.org/cnrb/recipes-for-centers-accompaniments/cran-orange-relish-usda-recipe-for-cacfp/
Institute of Child Nutrition. (n.d.). Fun fruit breakfast pizza – USDA recipe for child care centers. Child Nutrition Recipe Box. https://theicn.org/cnrb/recipes-for-centers-breakfast/fun-fruit-breakfast-pizza-usda-recipe-for-cacfp/
Institute of Child Nutrition. (n.d.). New CACFP lunch/supper recipes. Child Nutrition Recipe Box. https://theicn.org/cnrb/2022-cacfp-recipes/
Oregon State University. (2020, March 3). Healthy and fun celebrations at home, school or anywhere. Food Hero. https://foodhero.org/magazines/healthy-and-fun-celebrations
U.S. Department of Agriculture, Food and Nutrition Service. (2014, April 10). Discover MyPlate teacher's guide classroom celebrations. https://www.fns.usda.gov/sites/default/files/tn/dmp_tgcelebrations.pdf
U.S. Department of Agriculture, Food and Nutrition Service. (2018, September 13). Nibbles for health: Healthy celebrations, lasting memories. https://www.fns.usda.gov/sites/default/files/resource-files/NibblesHealthyCelebrations_Eng.pdf
Wisconsin Department of Public Instruction. (2019, May). Healthy bites: A Wisconsin guide for improving childhood nutrition. 2nd ed. https://dpi.wi.gov/sites/default/files/imce/community-nutrition/pdf/HealthyBites.pdf