Collection No.: 03-M003-004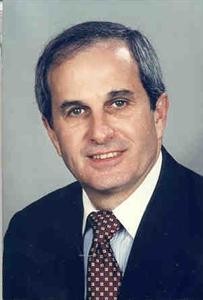 Volume: 13 linear feet 
Inclusive Dates: 1979 – 1998 
Provenance: Donated by Marshall Matz October 31, 2003.
Copyright: This collection may be protected from unauthorized copying by the Copyright Law of the United States (Title 17, United States Code).
Historical/Biographical Sketch: Marshall Matz served as General Counsel to the Senate Select Committee on Nutrition and Human Needs and also as Special Counsel to the Senate Committee on Agriculture, Nutrition, and Forestry before becoming Washington counsel for the American School Food Service Association. See also: Marshall Matz Oral History Interview.
Scope and Content: The collection contains documents concerning national school lunch and child nutrition programs as well as some state initiatives. There is legislative correspondence, copies of proposed bills, working papers and reports from the ASFSA as well as ICN planning material including a feasibility study.
Inventory:
Marshall Matz Papers, Box 1
Marshall Matz Papers, Box 2
Marshall Matz Papers, Box 3
Marshall Matz Papers, Box 4
Marshall Matz Papers, Box 5
Marshall Matz Papers, Box 6
Marshall Matz Papers, Box 7
Marshall Matz Papers, Box 8
Marshall Matz Papers, Box 9
Marshall Matz Papers, Box 10
Marshall Matz Papers, Box 11
Marshall Matz Papers, Box 12