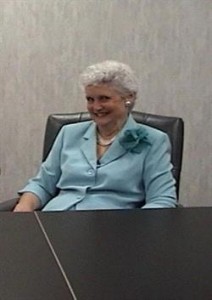 Collection No.: M061
Volume: 1.5 linear ft.
Inclusive Dates: 1947-2003
Bulk Dates: 1960s-1990s
Provenance: Donated by Pat Deckert, August 11, 2006.
Copyright: This collection may be protected from unauthorized copying by the Copyright Law of the United States (Title 17, United States Code).
Historical/Biographical Sketch: Pat Deckert was a food service director in a small school district in Texas and later a food broker before becoming a consultant with the Texas Education Agency (1976-1999). At one time, she served 104 school districts in 18 counties. During her work at the Texas Education Agency, she performed compliance reviews, but also provided technical assistance and training as needed. See also Charles Cole and Pat Deckert Oral History Interview.
Scope and Content: Ms. Deckert's collection consists of USDA recipes, Texas state child nutrition publications, and memorabilia from her career.
Box 1. Booklets and Articles
B1. Not Foldered
Quantity Recipes for Type A School Lunches, U.S. Department of Agriculture, Washington, D.C., PA-631, October 1965. .5 linear feet.
Quantity Recipes for Type A School Lunches, U.S. Department of Agriculture, Washington, D.C., PA-631, Revised August 1971. .5 linear feet.
Binder: Child Nutrition Programs Administrator's Manual, Texas Education Agency, August, 1991.
Menu Planning system developed by Sandy Sadler. 1994.
Article: Profile: Patricia Deckert Spends $2,000 Per Week On Groceries, The Deer Park Progress, September 30, 1971. 2 pages.
$$$ Applications Mean Money, 2003-2004 Income Eligibility Guidelines, Texas Education Agency, Child Nutrition Programs, Summer 2003.
B1.F1.
Magazine: Texas School Business, February 1998.
B1.F2.
Report: 20 Million for Lunch: A Report from Educational Facilities Laboratories, March 1969.
B1.F3.
Letters to Mrs. Deckert from elementary school children, October 1972.
B1.F4,
Folder: inTeam Associates, Inc., A New Perspective in Foodservices, not dated.
B1.F5.
Folder: School Lunch, "Getting to Know Us", not dated.
B1.F6.
Binder: Lunch at School, Sublette and Shepherd, 1963.
A Guide to Precosting Food for School Lunch Service, U.S. Department of Agriculture, Food and Nutrition Service, Program Aid No. 1185, June 1977
Brochure: Fruits & Vegetables Are As Good As Gold, Produce for Better Health Foundation, not dated.
Meeting Well: A Tool for Planning Healthy Meetings and Events, American Cancer Society, 2000.
Various employment documents for Inez Clayton, teacher and cafeteria assistant, Cedar Bayou, Texas, 1947-1952.
Texas Association for School Nutrition convention credentials for Patricia Deckert, Land O'Lakes, not dated.