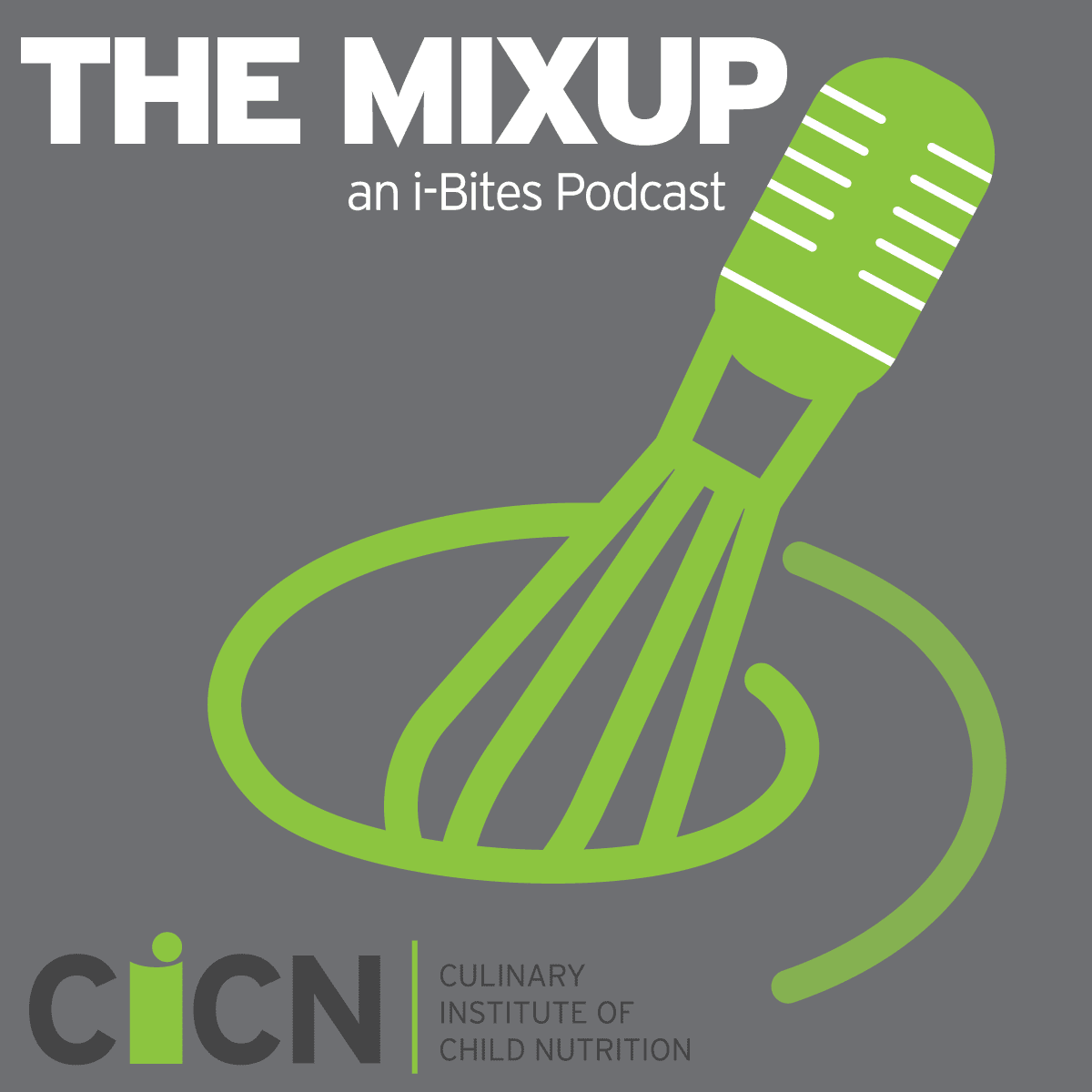 Join The MixUp as we sit down with Eric Span, the visionary Director of Nutrition Services at Sweetwater Union High in San Diego! Discover Eric's unique blend of hospitality and nutrition experience that transforms school meals into sustainable, nutritious, and educational delights for students. Tune in for an inspiring journey of taste and knowledge, serving up an episode that's too flavorful to miss.
Music: Dirty Gertie by Shane Ivers – https://www.silvermansound.com
Podcast: Play in new window | Download
Subscribe with: Apple Podcasts | Google Podcasts | Spotify | Android | RSS | More
In conjunction with our 2019 National Advisory Council Meeting (NAC), ICN hosted a 30th Anniversary Celebration to reflect on the accomplishments of the Institute, and look forward to our continuing mission of serving child nutrition professionals. We were honored to welcome dignitaries from the University of Mississippi, University of Southern Mississippi, United States Department of Agriculture/Food and Nutrition Services (USDA/FNS), School Nutrition Association (SNA), and all members of the Institute's NAC.  ICN's leadership and staff are excited about the future initiatives and projects that will maintain our vital support for child nutrition professionals across the country.
The Child Nutrition Recipe Box provides Child Nutrition Program operators with recipes to prepare healthy and delicious meals that meet meal pattern requirements. These recipes are standardized to provide [Read More]
This quarter the S.T.A.R. Spotlight is shining on Deb Potter with Prairie Hills USD 113 in Sabetha, Kansas. Brook Brubeck, Prairie Hills USD Food Service Director, shared that [Read More]
Courses Available Current Users Course Enrollments Courses Completions After two full years of providing free, self-paced online courses via [Read More]
The following new and revised resources have been uploaded to the ICN website this quarter: Manager's Corner: Promoting Milk Intake Manager's Corner: Including Parents in School Nutrition Programs [Read More]
Take advantage of the FREE webinars available from ICN and USDA! The monthly S.T.A.R. Webinar Series is offered the last Thursday of each month. CACFP Halftime: Thirty on Thursday [Read More]
Summer 2019 brought a record setting number of face-to-face trainings for the ICN Training Team! By the end of August, we surpassed the total number of trainings conducted in [Read More]