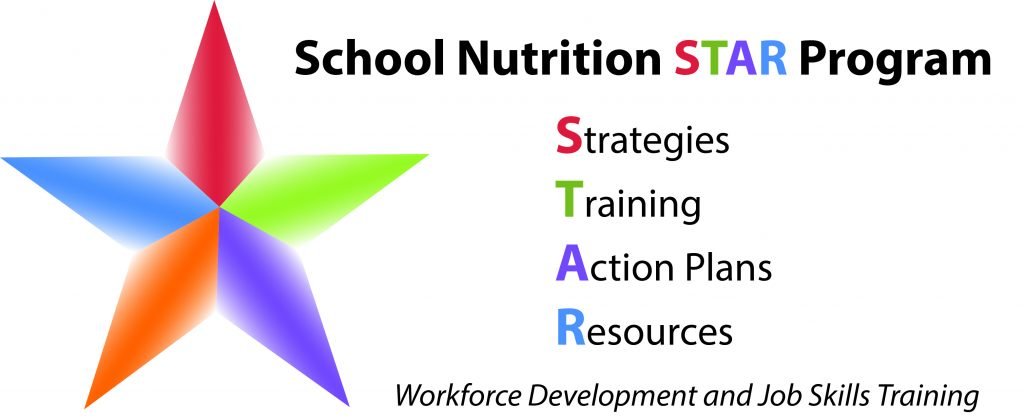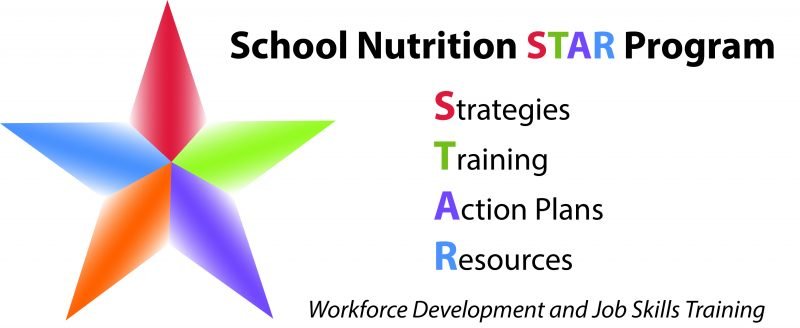 School Nutrition STAR FAQs
What is the STAR Initiative?
Institute of Child Nutrition
2020-12-09T12:25:13-06:00
To meet the unique training, technical assistance, and professional development needs of site-based school nutrition managers/supervisors, the School Nutrition STAR initiative has been prepared to help schools develop goals and best practices to improve program administration and operations. STAR is an innovative and comprehensive approach to providing education, training, and ongoing professional development opportunities specific to school nutrition managers/site-level supervisors through the five elements:
A 2 ½ day workshop will provide face-to-face research-based trainings, best practices strategies, peer "teach-back" and feedback opportunities, action plan development, and resources.
One-hour virtual instructor-led trainings (VILTs) will offer ongoing mentoring and support along with educational resources and/or trainings.
Monthly webinar series will feature school districts that have implemented creative strategies and best practices for common school nutrition topics, as well as allied organizations who develop and offer free resources to support school nutrition programs.
STAR Spotlights will showcase and celebrate the STARs of school nutrition through ICN's website, national newsletters, social media platforms, and other resources to promote success stories within school nutrition.
The School Nutrition STAR exclusive certificate and designation will provide an incentive and special recognition for those participants completing all components of the initiative and their action plan goals, as well as conducting a set number of trainings with their staff.
View these testimonials from attendess of the STAR Pilot Workshop