A Message from our Executive Director

As ICN continues its 30th anniversary celebration, we have much to look forward to and much to reflect on. Our 30th year brings record number trainings, face-to-face and through our eLearning portal, as well as outreach through ICN's newest training form—Virtual Instructor Led Trainings (VILTs). Thanks to the amazing work by our research team at our Applied Research Division and our Education and Training Specialists, ICN continues to break new ground and ensure the highest quality in training topics and delivery methods. We have several new and updated courses currently available and coming soon to our eLearning portal, as well as two new VILTs scheduled for later this summer.
Among those mentioned above, this quarter's newsletter also highlights the successes and accomplishments of recent ICN training participants, as well as our own ICN employees. Be sure to check out the Child Nutrition Archives' featured Manuscript Collection for a historical look at where ICN and child nutrition have been and where we are now. Thank you for your continuous support and use of ICN's resources and trainings.
Aleshia Hall-Campbell, PhD, MPH
Executive Director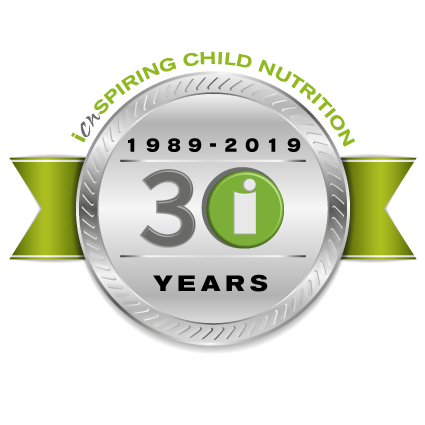 This year, ICN is celebrating 30 years of serving the dedicated individuals who feed our nation's children.  As the only national center of its kind, ICN continues our commitment to provide no cost professional development resources to child nutrition professionals.  We look forward to a year of reflection, inspiration, and continued growth!
Education and Training Division News
By the end of this quarter, the ICN Training Team will have conducted 265 Face-to-Face trainings in 33 states and reached over 8,759 participants.  ICN's Materials Management and Shipping Coordinator has prepared and shipped over 10,200 materials for trainings, exhibits, and requested resources.  Our training calendar is filling up quickly for the remainder of the year with almost 500 trainings already scheduled through the end of 2019 in at least 41 states.  Click HEREto view the Training Calendar for past and upcoming training locations!
For more information or to request a training, click HERE.
Kayla Steverson Receives Scholarship
Kayla Steverson, from Oklahoma's Newcastle Public Schools, participated in the June session of Orientation to School Nutrition Management at ICN as the recipient of the Paul Schmitz Child Nutrition Scholarship.
Attention:   School Nutrition Directors and District Trainers – ICN is looking to pilot a Virtual Instructor Led Training from the Institute
Join us for a Virtual Instructor Led Training – Training Culturally Diverse Groups Train the Trainer Event – Wednesday, September 18, 2019.
This event is for district directors and/or district trainers to receive materials and information to provide training in their local districts.
Information Services Division News
eLearning Portal
June marks two years since the launch of ICN's new eLearning Portal!  Our usage numbers continue to increase, and currently we have almost 56,000 users.  We continue our commitment to providing quality online courses and a positive end user experience.
Effective Goal Setting Using SMART Goals – Version 2 – 

NEW!

Basic Culinary Math – Operations with Decimals – 

Coming Soon!

Culinary Math – Operations with Whole Numbers – 

Coming Soon!

Nutrition 101 4th Ed. Spanish Version 2 – 

Coming Soon!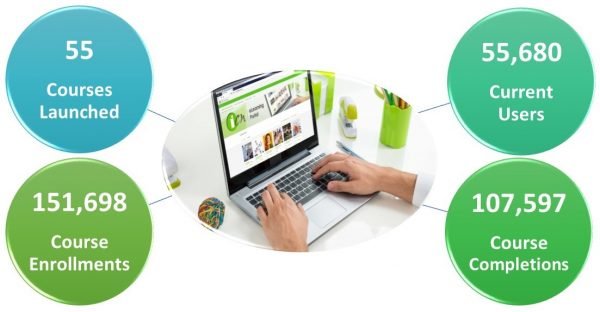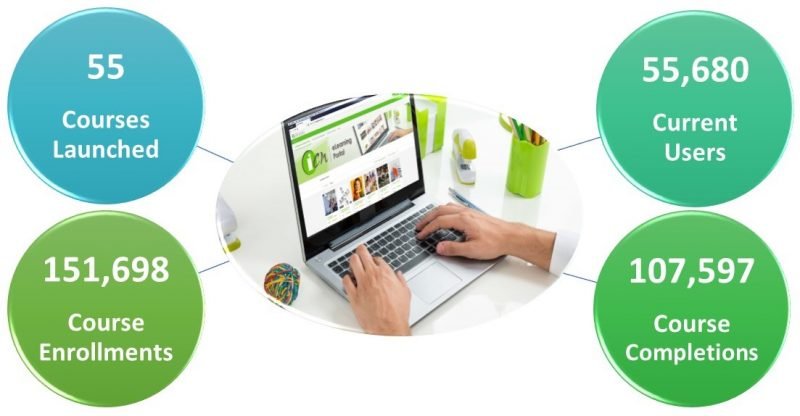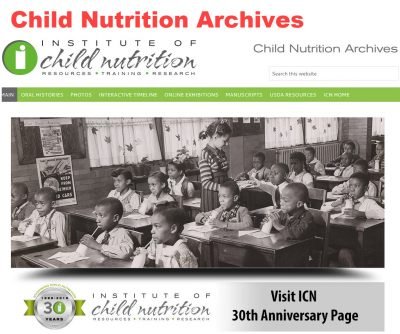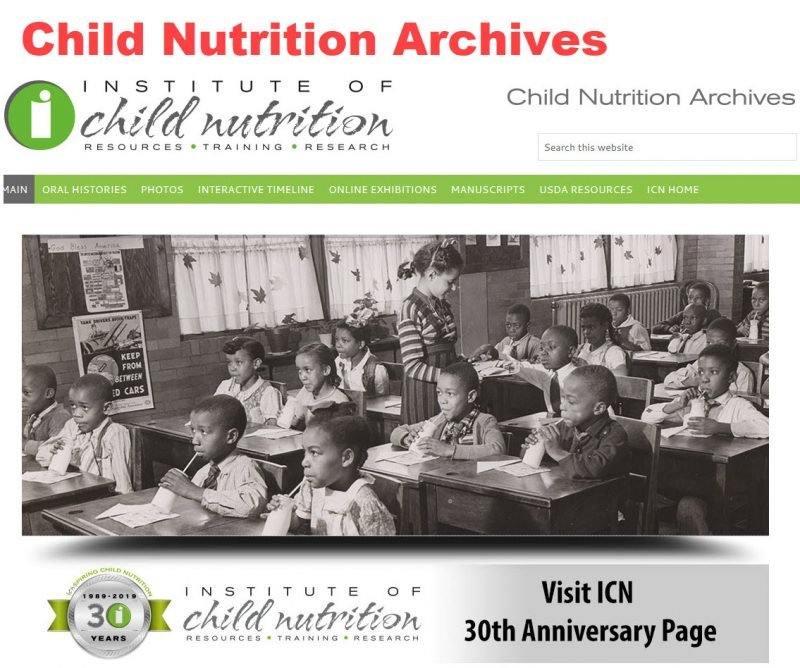 As we celebrate our 30th anniversary here at the Child Nutrition Archives, we continue to look back on some of the projects we have done over the years. One of the main features of the Archives is our Manuscript Collections. We strive to preserve the working papers and other materials of some of the extraordinary people who have dedicated their professional lives to feeding our nation's children.
Click on the names below to see the list of items in these collections:
Administration Division News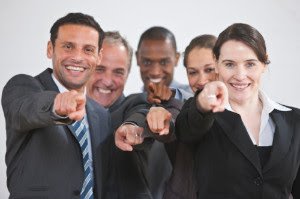 ICN is looking for YOU!
If you have expertise in the successful operation of federally funded child nutrition programs, in school or child care settings, ICN is looking for you!
Be a part of the ICN team of expert trainer/consultants.  Click HERE to find out more.
Applied Research Division News
Throughout the spring quarter, Applied Research Division (ARD) researchers engaged in a variety of outreach and professional development activities as ambassadors of ICN. Activities included publications and traveling to several states to present at or to participate in conferences that addressed a diverse spectrum of needs in the field of child nutrition.
Additional Information And Resources


This month ICN would like to spotlight Bill Rosich, a S.T.A.R. Pilot for Managers participant from Paola, Kansas ISD. Bill contacted ICN in May to let us know he accepted a new position as director of his district. Through email Bill said, "I want to sincerely thank you and your amazing staff at the ICN for all the training and support I received last fall and continue to receive through the VILTs and phone conversations. I could not have done this without you and your staff."
Bill will be participating as a panelist at the session titled, "Become a School Nutrition S.T.A.R." at the School Nutrition Association's Annual National Conference in St. Louis, MO next month.  Other panelists for the session include Ebony James, Maci Flautt, and Mary Ann Pitnick for a collaboration between USDA/FNS, ICN, and two Kansas S.T.A.R. participants.
CN Doctoral Graduate Assistant Receives Award
The School Nutrition Foundation has awarded its Kathleen Stitt Award to Prabhdeep Sandha, ICN's first doctoral graduate assistant.  Prabhdeep is a doctoral student in the Department of Nutrition and Hospitality Management at the University of Mississippi.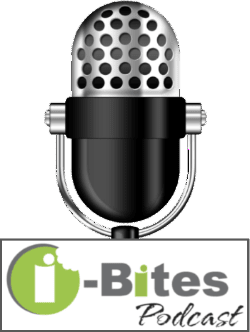 Beginning in April, ICN i-Bites podcasts feature a four-part series on leadership in child nutrition. Leaders from across the nation will sit down with ICN's Associate Director of Grants, Dr. Lewanda Morse, to chat about their experience in the field.
June's Episode #13 offers a conversation on leadership with Director of School Nutrition at Jefferson County Public Schools in Louisville, KY, Julia Bauscher.


Second Quarter Mealtime Memo topics:


Take advantage of the FREE webinars available from ICN and USDA!
The monthly S.T.A.R. Webinar Series is offered the last Thursday of each month.  Click HERE to access past webinars and register for upcoming topics.
CACFP Halftime: Thirty on Thursdays Training Webinars are held on the third Thursday of each month.  Click HERE to access past webinars and register for upcoming topics.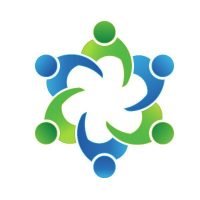 Conferences
It is a busy conference season for ICN, and we have already participated in several this quarter!
National CACFP Conference, Chicago, IL / April 23-25, 2019
New Mexico SNA State Conference, Albuquerque, NM / June 3-6, 2019
Food Distribution Program on Indian Reservations Conference, Philadelphia, MS / June 10-13, 2019
Colorado SNA State Conference, Loveland, CO / June 12-13, 2019
National Association for Family Child Care Conference, Orlando, FL / June 19-22, 2019
SNA's Annual National Conference
Be sure to come to ICN booth #2749 on USDA Lane for the National School Nutrition Association Annual National Conference in St. Louis, MO. We are acknowledging our 30th Anniversary by distributing our Professional Development Planners, along with other wonderful resources!